About Quality Exterior Solutions LLC - A Trusted Lafayette Pressure Washer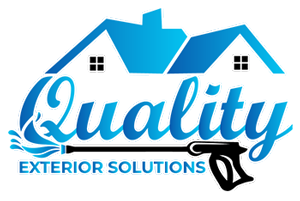 Our team at Quality Exterior Solutions LLC is proud to be your number one pressure washer team in the greater Lafayette area! We offer a number of affordable pressure washing services, including house washing, gutter cleaning & brightening, roof cleaning, and more. Regular pressure washing can not only help your property look fresh and clean, but it can also extend your property's overall lifespan - saving you money on expensive repairs in the long term! If you're ready to schedule an appointment with a top-notch pressure washer team, call Quality Exterior Solutions LLC today at 765-427-5896.
Stains We Can Clean From Your Lafayette Surfaces
Our team at Quality Exterior Solutions LLC is ready to help your Lafayette surfaces look their best! Some examples of stains we can easily clean include:
Car oil and grease
Wildlife debris
Black algae buildup and stains
Tire marks
Tree sap and leaves
Organic matter buildup and stains
Rust
Mold
Mildew
Weeds and moss
Graffiti
Paint spills
And more!
Give our team a call today at 765-427-5896 - for the best pressure washing in Lafayette!
Communities We Can Clean
Our team is proud to offer our pressure washer services all across the greater Lafayette area! This includes:
Lafayette, IN
West Lafayette, IN
Crawfordsville, IN
Frankfort, IN
Delphi, IN
Dayton, IN
Rossville, IN
Battle Ground, IN
Lebanon, IN
Mulberry, IN
Call our team today at 765-427-5896 for more information about our many high-quality pressure washer services.
Choose Quality Exterior Solutions LLC Today!
Our team uses the highest quality commercial pressure washer tools, because we want to ensure that your home or business looks the best on the block. Our mission is to exceed your expectations with our many high-quality services, so that your property has a higher curb appeal as well as a higher overall value! We're ready to take your property to the next level - so give your Lafayette pressure washer professionals a call today at 765-427-5896. We look forward to serving you!