5 Benefits of Pressure Washing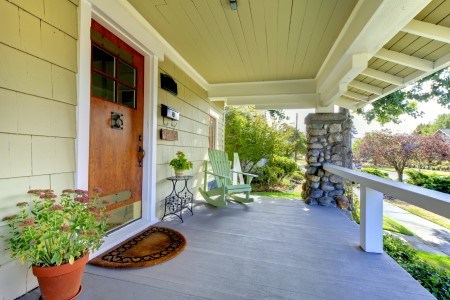 When people walk up to your home or business, you want them to like what they see. You want your home to look inviting and welcoming. Ensuring your property looks clean and professional is a full-time job. Especially with all the factors working against you such as pollution, animals, dirt, mildew, graffiti, etc. that can all make your roof, walls, windows, and sidewalks look less than inviting.
When you have a business, the exterior appearance is just as important as the customer service that you show your clients; it's a part of your brand. Maintaining your building's cleanliness is a must, and it can be quickly taken care of with pressure washing.
The Benefits of Pressure Washing
Pressure washing enhances the general curb appeal of the property.

The look, smell, and feel of your building can draw the attention of many people. For homeowners, keeping up on your curb appeal can be important for overall maintenance as well as unique situations like preparing your home for sale. For businesses, many customers walk into your commercial property solely based on the first impression of the building's external appearance. It is, therefore, important to keep your property clean and intriguing.

Pressure washing improves the safety and hygiene of your property.

Mold, moss, algae, salts, oil, mildew, acidic substances, and other dirt materials accumulate on your commercial property and create very unhygienic conditions for your workers and your customers. If not cleaned, these contaminants could cause your occupants to contract allergies and medical conditions like asthma.

Pressure washing helps boost/prolong the life of your property.

A property is a heavy investment and therefore needs to be well maintained. Professional pressure washing helps remove the growth, grime, mold, and other contaminants that can devalue your property over time.

Pressure washing saves you money.

Pressure washing helps prevent the accumulation of dirt and other contaminants that could wear down your building and end up calling for expensive repairs or replacements.

Pressure washing helps you work less on maintaining your building.

You may not have time for pressure washing maintenance. Take that burden off your shoulders by having a professional pressure washing company handle the exterior maintenance of your commercial property for you!
At Quality Exterior Solutions LLC, we specialize in exterior cleaning services like roof cleaning and rust removal, so we know the difference regular pressure washing can make. If you need help maintaining your building or home call, Quality Exterior Solutions LLC today to receive an estimate.