How Pressure Washing Can Raise Your Property's Overall Value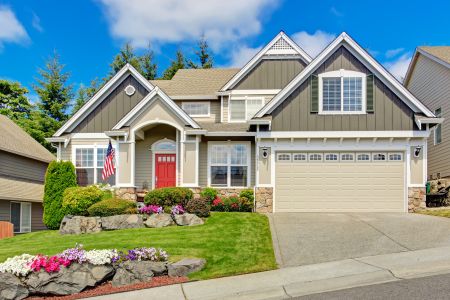 Regular pressure washing is one of the fastest and most cost-efficient ways to extend the lifespan of your property! Pressure washing can easily lift a number of stains from your surfaces, and it can also help detect potential damages while they're still small, and before they get much more expensive to deal with. It can even help clean your business to a point where it will attract new customers - helping your business to grow!
Quality Exterior Solutions LLC is proud to be your number one source for all pressure washing and exterior cleaning in the greater Lafayette area - so call us today at 765-427-5896 for more information!
A Brief History Of Pressure Washing
Pressure washing is the easiest way to quickly transform your surfaces! It's been around longer than you'd probably think - in fact, it was first invented by accident in 1926. Frank Woldert II was working in his garage one day, when he noticed a few grease stains on the floor that must have been there for years. Woldert made gas-fired hot water heaters, so he was already used to working with the materials - and that's when he had the idea to use steam to force hot water through a garden hose. It lifted the stains off the garage floor, easier and better than any method that he'd tried before!
Unfortunately, the credit for inventing the high-pressure washer went to a different man in 1950, almost thirty years after Woldert cleaned the stains in his garage. Alfred Kärcher made the first prototype of what would soon become a popular house tool. Thus, the pressure washer was born.
Our Full Pressure Washing Service List
Quality Exterior Solutions LLC can clean so many areas around your home or business! This includes:
House washing
Driveway washing
Sidewalk cleaning
Gutter cleaning & brightening
Fence & deck washing
Rust removal
Patio washing
So don't wait! Give our team a call today at 765-427-5896 for more information.