Rust Removal in Dayton Indiana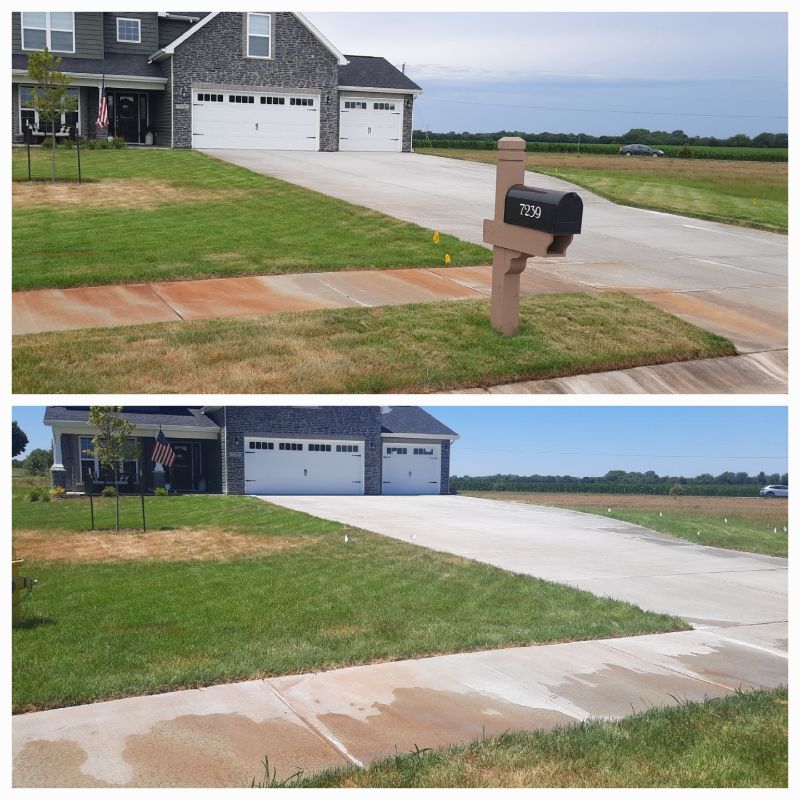 We treated driveway and sidewalk to remove stains from sprinkler system. This is probably the worst stains we have treated. Customer was satisfied with results.
Even if you don't see rust, regular pressure washing is a great way to ensure that rust doesn't form at all, or at the very least, is caught quickly before it turns into a larger and more expensive problem. Our team at Quality Exterior Solutions LLC is ready to help transform your Lafayette property.
Rust Removal in Dayton Indiana Gallery